Annual Educating for Careers Conference
Save the Date March 3-5, 2011
Sacramento Convention Center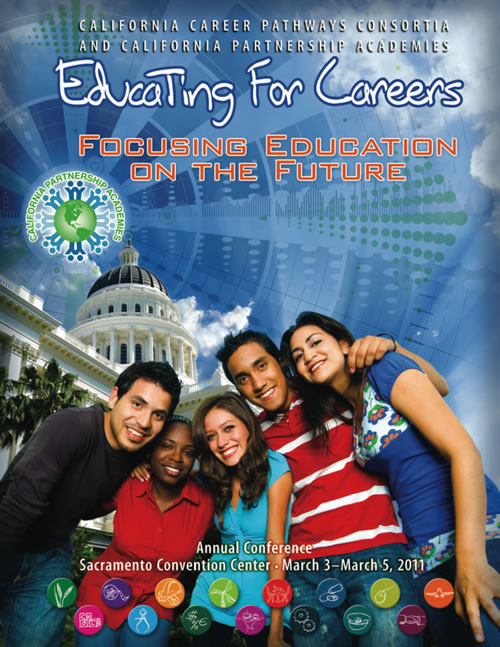 As a Conference Committee we have great news this year! In an effort to maximize the efficiency and the benefits of our professional development delivery system pertaining to Career Technical Education (CTE), the California Career Pathway Consortia welcomes the merger of its 16th annual Educating for Career Conference and of the 22nd annual California Partnership Academies Conference. In addition, we welcome involvement in a variety of venues from the ACSA CTE Council, CACTE, CALCP/CAROCP, and the Successful Practices Network.
Quality professional development opportunities are key components in teacher effectiveness and improving results for all students. This year's Educating for Careers Collaborating for a Seamless Transition Conference with its more than 125 breakout session opportunities promises to be the place to be for professional development in 2010!
Sincerely,
California Career Pathway Consortia
California Partnership Academies
Funding Opportunities
The American Recovery and Reinvestment Act provides funding to states to replace cuts to K-12 and higher education for several purposes including teacher professional development for making progress toward rigorous college and career-ready standards.
Information links for funding professional development:
Using Recovery Funds to Drive School Reform and Improvement
Perkins Funding
The CCPC conference includes professional development topics for faculty, counselors, and administrators that meet requirements of the 2006 Perkins Act (Sections 122, 124, 134, and 135).
Information links for funding professional development: